On the 26th May 2006, after two years organization and two weeks hard and stressful work to construct the two X-ray machines in Pinnawela we opened the new health- and research center.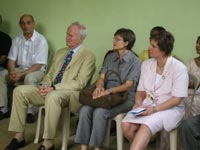 The most ceremonious thanks therefore we have to give to the voluntary work and untiring employment of Klaus Mayerhofer (technical projectleader) and Alois Strausswald (Siemens) and of course to all the sponsors and donors. Now the Sri Lanka government and the Pinnawela orphanage is in the situation to have an unique health- and research center for elephants. They also can use the human part, which we construct separate in the new building, for the government care examinations (TBC-care) for all people in the area of Pinnawela (area of arround 50 km).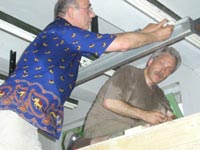 To keep all the new center we need your donations.