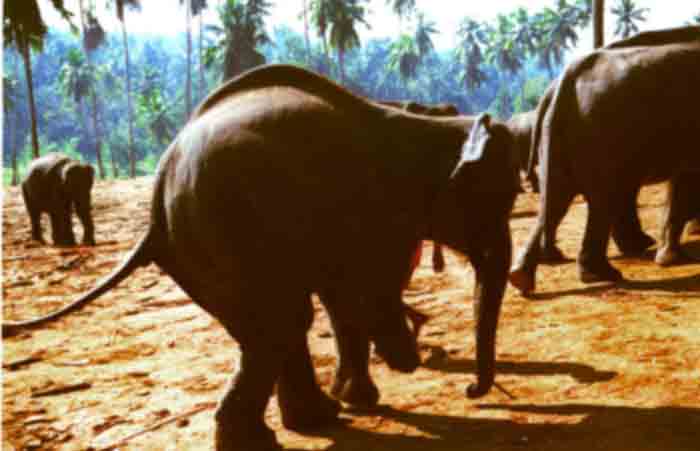 Sama is a 10 year old elephant cow, living in the Pinnawela elephant orphanage in Sri Lanka. The name Sama means "eternal peace", but she herself is actually a victim of war.
Sama came to the orphanage in 1995, after she had her right front foot blown away by a landmine.

She was well cared for, and grew up using her three legs. Because of her increasing size and weight, presently about 1800 kgs, and because of the unnatural hind leg position to balance her bodyweight on three feet, her joints, as well as her spine, have changed. They are slowly becoming deformed from arthrosis.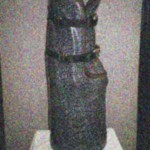 Since elephants continue to grow until 20-25 years of age, Sama will need a special prosthesis to stop this deformation. A high quality, scientifically made prosthesis has been produced by Firma Liedtke in Landshut/Ergolding, which may help Sama to live a better life with less pain during the rest of her life. The intention is to train Sama to accept the prosthesis for shorter periods, which will slowly be increased.
Our team, consisting of of orthopedian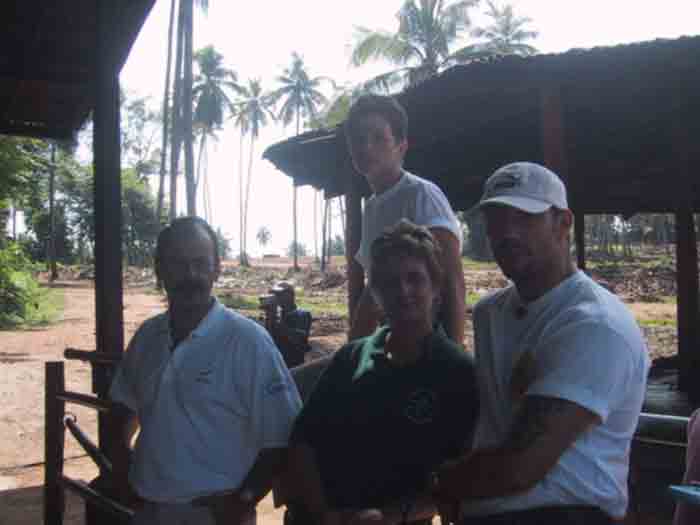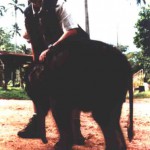 Manfred Herwig from Firma Liedtke in Landshut/Ergolding, veterinarian Dr. Stefanie Reitter, a chiropraktor from Linz in Austria, elephant consultant and trainer Dan Koehl from Sweden and me, Annette Walter-Kilian, Physical Therapist from Landshut in Bavaria, will try to help Sama get used to her prosthesis and improving her general condition.
You can also support us in this effort!